2016-08-26 11:56:27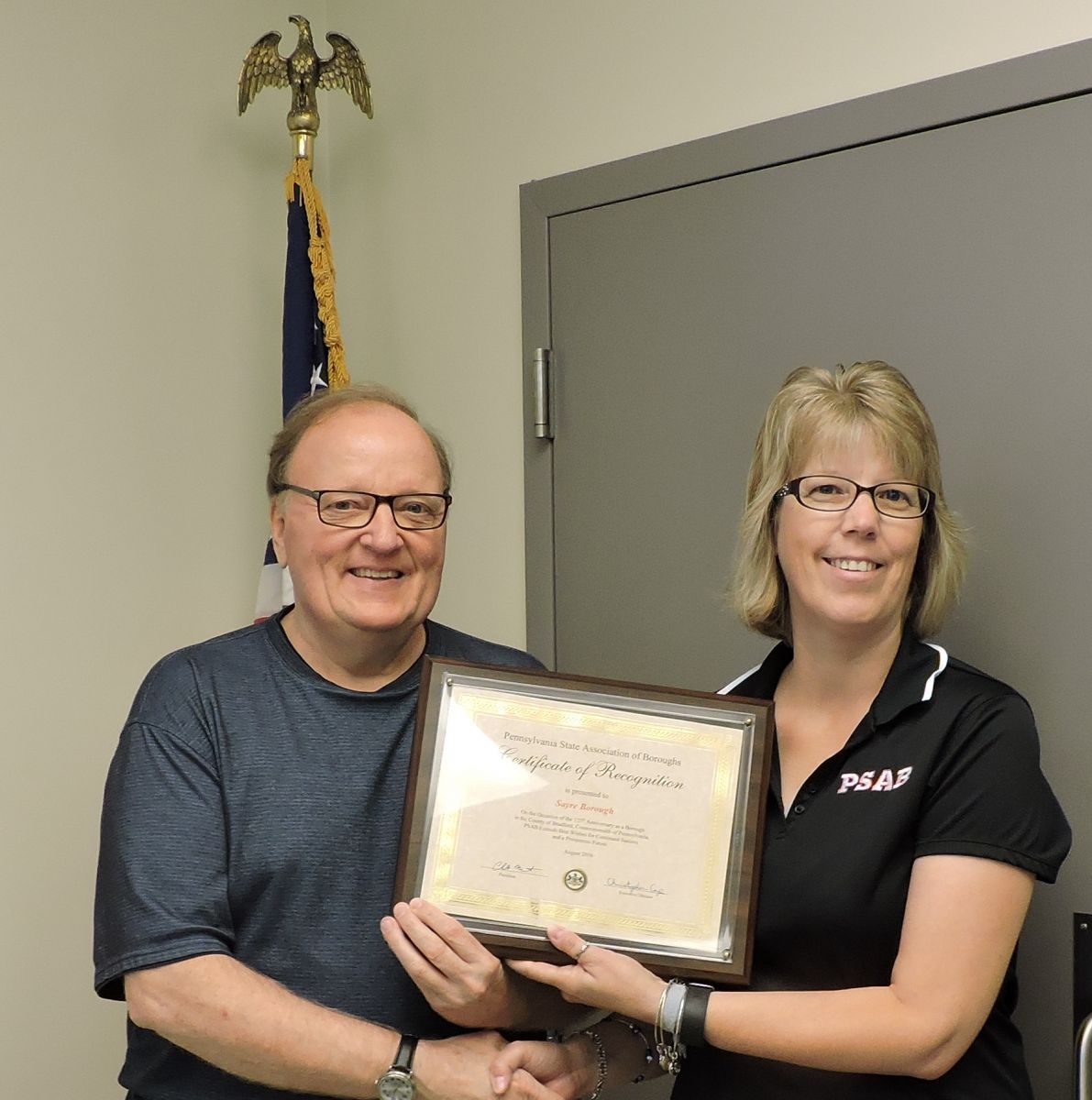 PSAB Board Member Amy Seeley presented Sayre Borough Council President Henry Farley with a plaque in recognition of the borough's 125th Anniversary. Sayre is the largest borough in Bradford County.
Sayre was born in the mind of Howard Elmer, a 36-year-old Waverly, NY bank president, who was born in Orange County, NY and died in South Bethlehem, PA and never lived a day in Sayre in his life.
To learn more about the borough's history,
click here
.