2016-11-02 00:13:09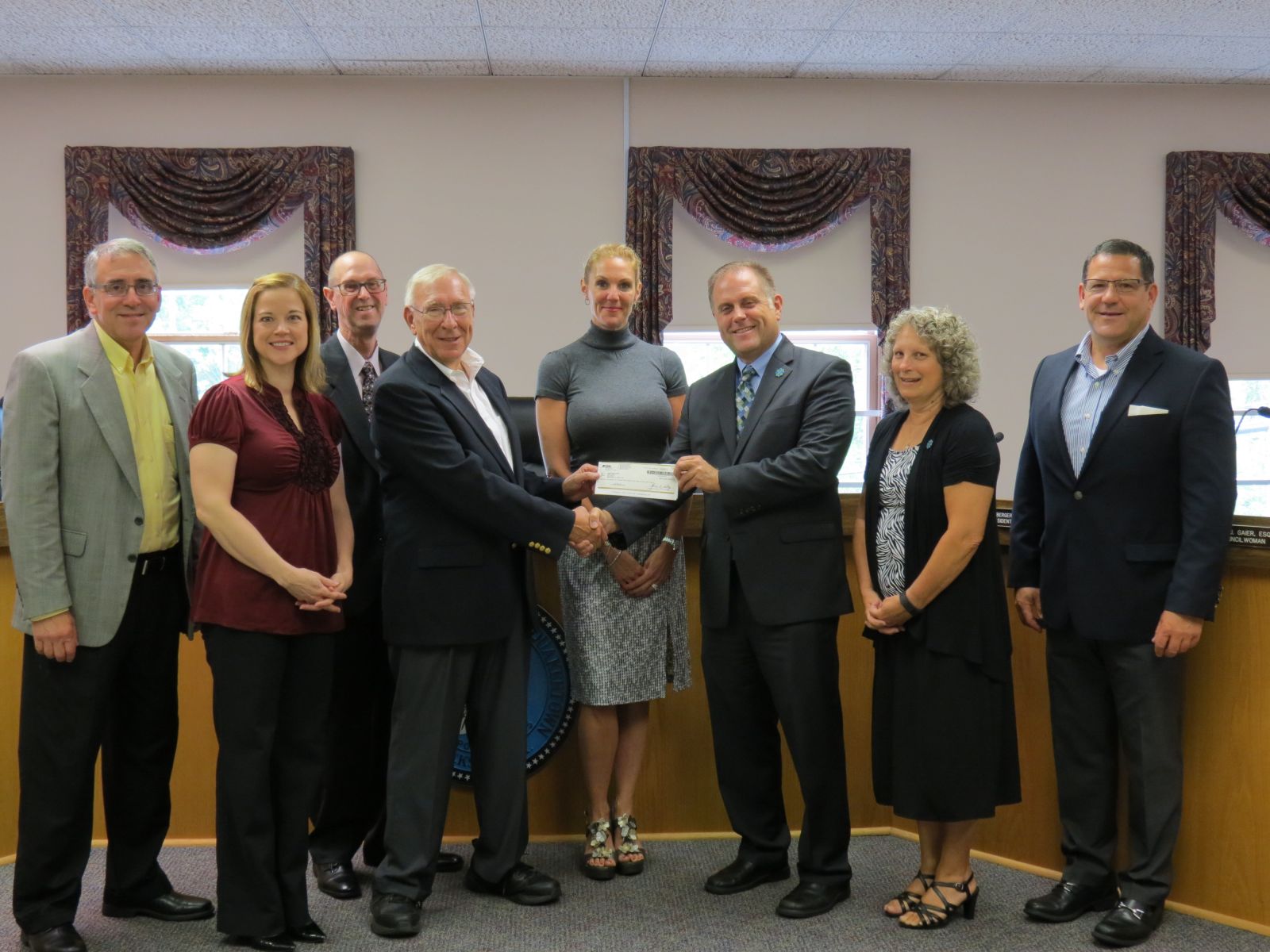 Keystone and EMC Insurance have awarded a record dividend of more than $725,000 to 132 boroughs for policy year 2015-2016. Keystone, which has been an endorsed provider for the Pennsylvania State Association of Boroughs (PSAB) since 2002, offers workers' compensation and property casualty insurance to boroughs, and EMC is the insurance underwriter.
Since 2011, more than $1.8 million has been paid in dividends to participating boroughs.
In June, Keystone and EMC representatives presented a dividend check to Quakertown Borough officials . The Bucks County borough received the largest dividend in the amount of $102,948.
A formal presentation was also made at the PSAB Fall Leadership Conference in October.
This insurance opportunity is only available to PSAB members. Key features include competitive and consistent pricing, broad coverage, market stability, and strong potential for dividend awards. Individual loss control services, safety seminars, and risk management are available to all insureds.
The program offers broad coverages, including:
Special event liability for vendors holding events on municipal property
Data compromise and cyber insurance
Enhanced property and general liability coverages
Law enforcement and public officials liability
Commercial Auto Municipal amendment coverage enhancement
Municipal Liability coverage for paid police, consistent with PA Act 477
Accident Insurance Program for volunteer workers
Automobile
Umbrella
Bonding
To learn more about this program, contact Deb Janney, PSAB Director of Membership Services & Risk Management, at
djanney@boroughs.org
or 800-232-7722, Ext. 1025.
Photo caption: Pictured from left to right are: Robert Franchetti, Workers Compensations Claims Supervisor, EMC Insurance; Theresa Myslinski, Underwriting Supervisor, EMC Insurance; Jeffrey Heishman, Deputy Executive Director, PSAB; L. James Roberts, Council President, Quakertown Borough; Julie Bender, Finance Director, Quakertown Borough; Todd Hurley, Executive Vice President, Penn Community Bank; Diane Barndt, Penn Community Bank; and Brian Brusoski, President, Program Division, Keystone.