2017-10-31 15:06:43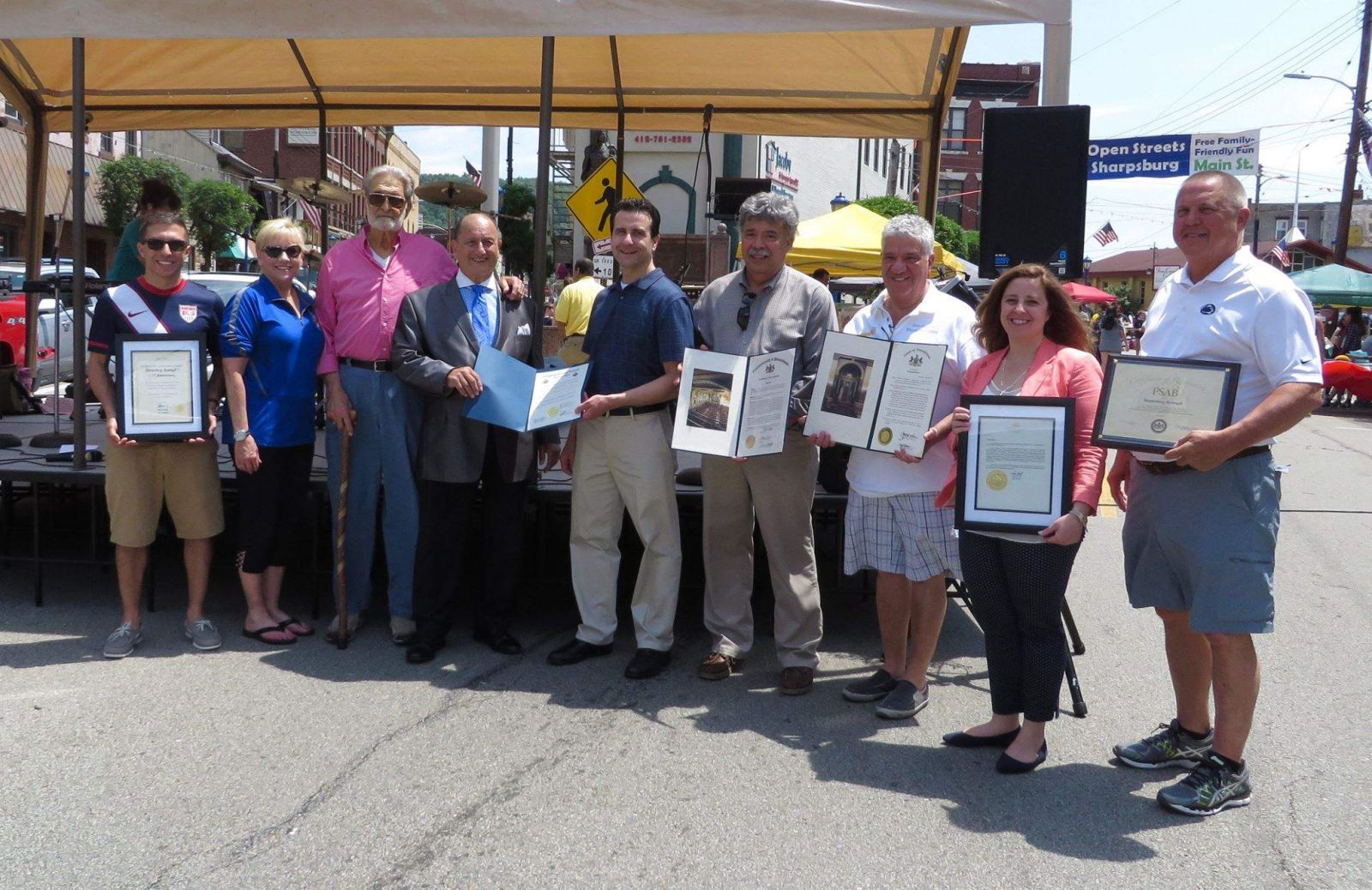 Boroughs across the state celebrated anniversaries throughout the year.

Click here to read more.

Photo Caption: Sharpsburg Borough, Allegheny County, celebrated its 175th Anniversary on June 10. Sharpsburg continues to boast pride of its industrial past while looking forward to the opportunities of economic growth within the business district, and its residents enjoy being a part of this unique riverfront community. To learn more about Sharpsburg Borough, visit www.sharpsburgborough.com. Pictured from left are: Council Vice President Matt Rudzki; Council President Karen Pastor; Mayor Richard C. Panza; Allegheny County Council President John DeFazio; Allegheny County Councilman Ed Kress; State Rep. Dom Costa; State Sen. Wayne Fontana; Regional Director Erin Molchany, Office of Gov. Tom Wolf; and Borough Manager Bill Rossey.