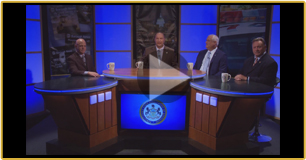 A borough's operating budget is the single most important work product that serves a number of purposes – it allocates money between departments; authorizes expenses; and projects spending. A budget is a financial plan that shows how much money will be available, what resources it will come from, and how the budget will be used.

The 2019 Budget Bulletin will be available in early September. As in the past, you will need a password to access it. The password will be sent to each borough administrator. The 2019 Budget Bulletin will be accessible here.

While municipal budgets must be adopted by Dec. 31, most boroughs start preparing them in September. The budget must also be available for public review prior to final adoption.

In a municipal election year, the budget may be reopened and amended per Section 1311 of the Borough Code. An amended budget must be adopted by Feb. 15.

If you need assistance or have any questions about preparing your borough's budget, please contact Shelley Houk, Director of Research, at 717-236-9526, Ext. 1018 or by email at shouk@boroughs.org; Ed Knittel, Senior Director, Education and Sustainability, at Ext. 1027 or by email at eknittel@boroughs.org; or Josh Ehrman, Education and Training Development Coordinator, at Ext. 1041 or jehrman@boroughs.org.