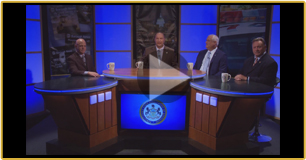 This program is designed for townships, cities, counties, and municipal authorities.

Without question, reductions in training and other forms of professional development have a negative impact on productivity, customer service, and morale. While training opportunities can be costly and mean time away from the office, it is critical. Training has proven to improve performance and employee satisfaction. Here's where we
can help.

The Pennsylvania State Association of Boroughs (PSAB) offers a Training Discount Program as an affordable way to keep your staff informed and performing to the best of their ability. In 2016, PSAB offered 100 webinars and more than 50 classroom training sessions on topics like grant writing, public works management, and basic budgeting. Training Discount Program members also get access to the PA Municipal Legal Update at a reduced rate.

For just $125 each year, your municipal staff is eligible to take advantage of all PSAB sponsored training at the discounted member rate. This rate also gets you access to free webinars. Some training opportunities also offer CBO, CEU, and CLE credits.

Click here to view the brochure.

Click here to view a demo and pay online.