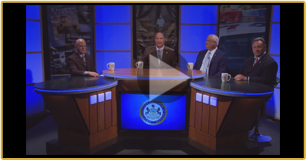 Free Publications/Documents:

1. All Department of Community & Economic Development-publications listed at www.newpa.com. (Downloads are free, however not all publications are current).

2. Copies of PA Appellate Court decisions at www.pacourts.us.

3. PA Local Government Commission's publication: Pa Legislator's Municipal Deskbook at www.lgc.state.pa.us It is currently being updated and chapters are posted upon revision.

4. U.S. Supreme Court opinions/court schedule at www.supremecourt.gov and others from Google Scholar at www.googlescholar.com

5. Copies of federal bills and acts from Congress at www.Congress.gov.

6. Copies of certain state laws at www.newpa.comclick on Local Government, click on Local Government Law Library (e.g. Sunshine Law, Right to Know, PA Municipalities Planning Code).

7. State pending legislation: www.palegislature.us and acts from 1974 to present.

8. Copies of Final Determination Letters from the State Open Records Office at openrecords.state.pa.us

9. PA Constitution on line at www.palegislature.us and click on General Assembly, then to the right click on PA Constitution.

10. PA Code for state agencies rules/regulations www.pacode.com.

For Purchase:

1. Robert's Rules of Parliamentary Procedure found in the Reference Department of bookstores.

2. Municipal Secretary's Desktop Reference Manual purchase from South West Planning Commission at www.spcregion.org

3. PA Commonwealth Telephone Directory published yearly in August from State Book Store (there is a nominal fee to purchase) at www.dgs.state.pa.usor you can view it on line (no charge).

4. PA Manual (published every 2 years) by the Department of General Services at www.dgs.state.pa.us Prior year is online.

5. Meeting Minute Books - BLUMBERG LAW PRODUCTS

Please check back as we will be adding more sources to this list.