Conshohocken's Dedication of State-of-the-Art Borough Building
October 19th, 2016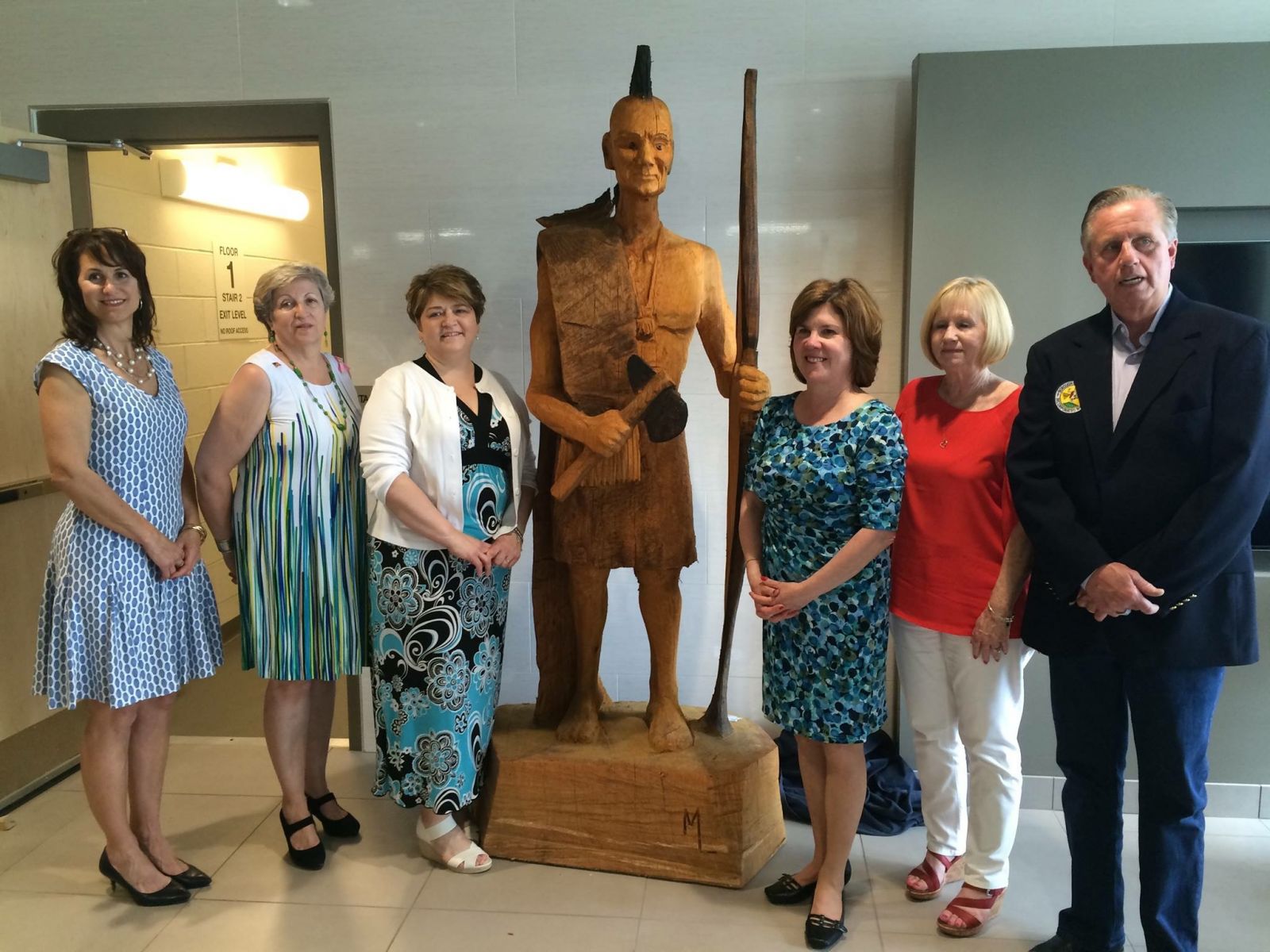 Councilmembers in Conshohocken Borough, Montgomery County recently dedicated its new council chambers, featuring an 83-seat council room. The $12 million, newly renovated borough building, also houses its new police station and emergency operations center on the first floor of the former Verizon Building at 400 Fayette Street. The borough occupies about 22,000-square-feet in the building and rents space to the YMCA.
The official move happened last December, and a public open house was held in May.
As part of the dedication ceremony, Conshohocken officials dedicated the donated Lenni Lenape Indian, carved by Martin Long from Civaraelli Funeral Home.
Pictured above rom left to right are Councilmembers Karen Tutino, Anita L. Barton, Tina Sokolowski, Jane Flanagan, Colleen Leonard, and Bob Stokley. Not pictured is Council President Ike Griffin.
Additional photos are below.