2017-06-28 19:22:19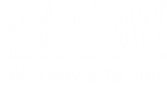 We know your time is valuable. You want information at your fingertips. So in building our new website, we made sure everything you want is easy to see and quick to get to!
Click here
to visit the new website!
You can search the whole site by keyword, easily view projects by service or market, and get a glimpse of RETTEW's culture and people. We'll also regularly update our newsroom with everything from industry insights to our charitable giving efforts. You can watch videos about our expertise, sign up for newsletters to stay on top of industry best practices, and get in touch with our market leaders. Our new website also includes background on RETTEW's rich history and continued growth, as well as tidbits about our leadership and links to career opportunities and job postings. Everything you want to know about RETTEW, all in one place!
We want to take this opportunity to THANK YOU for being a valuable client. YOU are what makes RETTEW a success, and what drives us to make a difference in communities near and far. As we grow, whether through a new website or additional service offerings, it's because of you!
Please take a moment to look around our new website, and please contact us anytime to discuss your project needs.