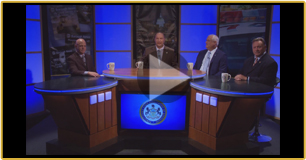 New!
2017 IRS Rate and Payroll Tax Information Released (12/13/16)

The IRS has set the 2017 mileage reimbursement rate at 53.5 cents per mile, a decrease from the 2016 rate.

Download the Payroll Tax Information Worksheet for 2017. Click here.
Affidavit of Residency
Advertising Requirements for Borough Code Provisions
Advertising Requirements for Sunshine Law
Boards, Commissions and Committees
Conflict of Interest - Abstention
NIMS Compliance
Oath of Office
PA Statutes and Constitution
Searching for Borough Incorporation Data
Statement of Financial Interest
(Form)
Track Legislation
Pennsylvania Sunshine Act
Returning Borough Property
Duties of a Council President
Labor Law Posters (Federal)
Labor Law Posters (State)
Civil Service Guidebook (2017)
Sample Resolutions
Commending Fire Companies
Appointing an Alternative Member to the Planning Commission
Voting by Robert's Rules of Order
Voting to Allow Meeting Participation Via Telecommunication Device
Voting to Fill a Vacancy in an Appointed Position
Voting to Fill a Vacancy in Elected Borough Office
Zoning Hearing Board Appointments
Mayor Accepting Marriage Fees
Honoring Soldier
How to Articles
Former Mayors and Marriage Ceremonies
How to Reduce Number of Council Members
Changing Elected Officials Compensation
Motor Vehicle Procurement Act
What Happens if No Bids Are Received?
Filling a Vacancy
How to Sell Borough Owned Real Property
How to Sell Borough Personal Property
PSAB Library Resources
RFP's and Policies
Subdivision and Land Development in PA (2003) - Referenced in June 2016 Borough News article
Subdivision and Land Development in PA (2015) - New Version