HRG Named Mid Atlantic Design Firm of the Year
May 12th, 2021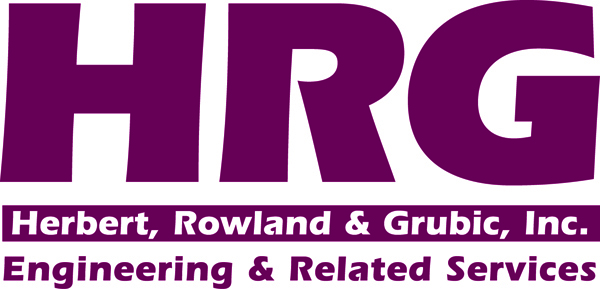 Engineering News-Record has named Herbert, Rowland & Grubic, Inc. (HRG) the Mid Atlantic Design Firm of the Year for 2021. This award is given to firms operating in Delaware, Maryland, Pennsylvania, Virginia, Washington, D.C. and West Virginia who demonstrate exceptional leadership in revenue earnings, innovation, creativity, and community service. HRG will be featured in the June edition of the ENR MidAtlantic newsletter and will be recognized at an awards celebration later in the year.

Company president Jason Fralick says, "This is a special honor because it recognizes the contributions and hard work of our entire team as a unified group. Over the past several years, we have strived to erase any barriers between offices and departments and become One Company. That helped us thrive in spite of the physical distance and challenges of remote operations last year, and I'm really proud of what we've accomplished together. This is an awesome group of people who care about each other and their clients' success, and they are doing great work."

Great Work in the Office
HRG's talented professionals deliver creative—and often innovative – solutions to our client's problems every day. Our wastewater design team recently received an experimental water quality management permit for the first aerobic granular sludge treatment facility in Pennsylvania. This continues a long tradition of bringing new technologies like water reuse and the conversion of wastewater to energy to this region. Our stormwater management professionals pioneered the state's first regional collaborations on MS4 compliance and Pollutant Reduction Plans, and our financial services team has created new approaches to project funding that have won national recognition. As much as we enjoy exciting, industry-advancing challenges, we are just as dedicated to the day-to-day work of municipal engineering that has been the backbone of our service since 1962: plan reviews and ordinance development, pavement rehabilitation, water main rehabilitation, local roadway improvements, and bridge replacements. This work doesn't always gain recognition, but it makes a real difference in the lives of our neighbors on a daily basis and that is our primary motivation as a firm: making a positive impact.

Good Works in the Community
HRG has donated hundreds of thousands of dollars over the past several years to organizations supporting education, health and human services, economic development, and environmental protection. We regularly invest in community sponsorships, supporting local parks and recreation programs, festivals and events, youth sports organizations, arts, and culture, and this continued with virtual events in 2020. However, our primary charitable focus is the United Way. Each year, we match employee donations in a month-long fundraising drive that has collected more then $300,000 for United Way over the past 20 years.

Our caring employee-owners also give generously of their time. They regularly participate in tree plantings, organize Adopt-a-Highway clean-ups, and support STEM-education by volunteering in the classroom. Last year, we instituted a new community service program called HRG Volunteers. Each employee-owner receives eight hours of paid time off to volunteer with the charitable organization of their choice.

We are grateful to our clients for their continued loyalty. Last year was our sixth straight year of revenue growth, averaging 9% per year. Many of our clients have been working with us for decades, but we continue to outpace strategic planning goals for developing new client relationships, as well. We believe this is because we focus on our client's long-term success, not an individual project. We are building much more than roads, bridges, and water systems; we're building relationships.

ABOUT HRG

Herbert, Rowland & Grubic, Inc. (HRG) is a nationally ranked design firm providing civil engineering, surveying, and environmental services. The firm was founded in Harrisburg in 1962 and has grown to employ more than 250 people in Pennsylvania, Ohio, and West Virginia. For more information, please visit the website at www.hrg-inc.com.

ABOUT ENGINEERING NEWS-RECORD

Engineering News-Record is a weekly magazine that covers news in the architecture, engineering and construction industry. In addition to its national publication, it also publishes several regional editions. The Mid-Atlantic edition focuses on Pennsylvania, Delaware, Virginia, West Virginia, Maryland, and Washington D.C.