Latest News
PSAB President Thomas C. Gramling, Sr. shares a message about his vision for the year ahead.

...
Read More
Inside PA Boroughs
Inside Pennsylvania Boroughs is a public affairs television program that focuses on issues in our borough communities. PSAB created the show to stay connected with our membership throughout the state and to educate the public on issues impacting local government. The show airs four times a month on PCN!
Go To Videos
Exploring PA Boroughs

Exploring Pennsylvania Boroughs highlights borough communities across the state to highlight cultural and tourist destinations, innovative programs, and economic development projects taking place. The show airs on the first Thursday of each month at 7:30 p.m. on PCN, a public affairs programming channel.
Go To Videos
Member Spotlight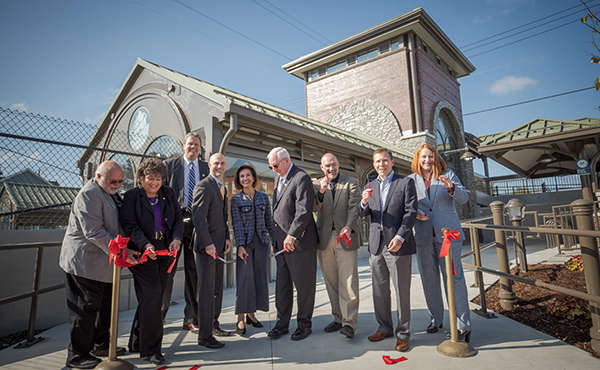 A new train station recently opened in Mount Joy Borough, Lancaster County. The project also addressed parking, ADA, lighting and other improvements.
Read More
Read Member Spotlight Archives
Business Partner Spotlight

McNees Wallace & Nurick LLC Chairman Emeritus David Kleppinger is among the recipients of the 2019 Central Penn Business Journal Icon Honors award recognizing business leaders over the age of 60 who have left an indelible mark in their fields, and whose integrity, vision, and selfless service have lifted up the Central PA community.
Read More
Read Business Partner Spotlight Archives