PA Local Government Investment Trust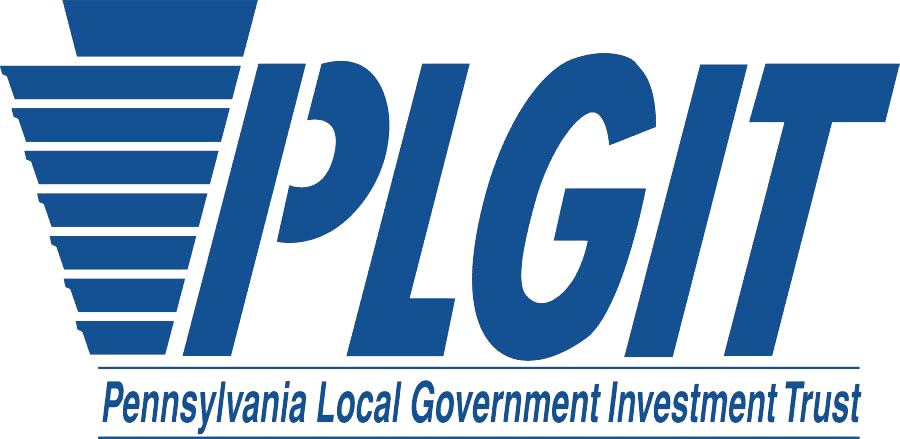 A

ct 10 of 2016: Expansion of Permitted Investments
Looking for an investment option in addition to your local depository? The Pennsylvania Local Government Investment Trust (PLGIT) was organized as an investment option for Pennsylvania municipalities and school districts. In May 1981, a handful of municipalities, including two boroughs, pooled their assets in an effort to gain better control of their resources, net a good return and keep their money safe. PLGIT has been standing firm ever since and now serves over 2,800 local governments and schools. PLGIT is the only Pennsylvania pooled investment option to carry the endorsement of seven statewide associations, including the Pennsylvania State Association of Boroughs.
Unlike most financial organizations, PLGIT is owned and operated by its participants. Borough officials, just like you, sit on PLGIT's board, set investment goals and spur development of new services. It's one of the reasons why PLGIT "exists solely for your success."
Participants may establish as many PLGIT accounts as they wish: for example, accounts might be opened for the general fund, recreation fund, liquid fuels fund, sewer fund, etc. Multiple accounts provide a clear audit trail and each PLGIT account receives monthly statements. PLGIT offers many direct deposit programs, including state and federal subsidies, state grants, and tax revenue.

Click here to download the brochure for to learn more.

Fixed Rate Programs
PLGIT/TERM offers daily availability of competitive fixed rates and is designed to meet participants' investment needs with a choice of maturity dates from 60 days to one year. PLGIT/TERM allows participants the ability to lock in a rate up to two weeks in advance for a forward commitment. PLGIT/TERM provides intermediate term investments.

The PLGIT-CD Purchase Program allows PLGIT participants to purchase FDIC insured certificates of deposit. Individual CDs are purchased in amounts such that the principal and interest will not exceed insured limits. The maximum CD purchase would be in an amount such that the total value of the CD including interest would not exceed $250,000. With the PLGIT-CD Purchase Program, participants can gain access to a universe of competitive fixed-rate CDs with flexible terms, from banks across the nation that may have higher yields than some Federal Agency discount notes. All investments would be made directly in the Borough's name (it is not a pooled investment program).

Investment Options
PLGIT offers six (6) distinct investment options. Working together, these investment options allow you to manage cash flow and optimize earnings. The PLGIT portfolio is a money market type fund.
PLGIT-Class Shares portfolio offers daily liquidity, no minimum balance requirements and free, unlimited checking with no out-of-pocket fees or service charges. All funds deposited in this PLGIT portfolio begin earning interest from the date of deposit. One hundred percent of all funds on deposit is invested at the current yield.
PLGIT/PLUS-Class Shares portfolio, a restricted money market type portfolio, offers the opportunity for higher yields with an investment period of 30 days or longer. After the initial 30 days, funds are fully liquid. The minimum initial deposit is $50,000, and each subsequent deposit must be at least $5,000. Because of these requirements, PLGIT/PLUS-Class Shares historically yield a higher rate than PLGIT-Class Shares.

PLGIT/I-Class Shares portfolio, PLGIT's newest restricted money market type portfolio, combines a competitive rate with the ease of Web-based investing. PLGIT/I-Class Shares portfolio is an Internet-only investment, allowing PLGIT to trim transaction costs while providing an opportunity for participants to increase their earnings. Participants perform all transactions via PLGIT's secure Easy Online Network ("EON") and have account access 24 hours a day. PLGIT/I-Class Shares carry no waiting period prior to redemption, participants are limited to two redemptions per month - making PLGIT/I-Class Shares an attractive investment option for participants' payroll accounts. Participants are required to make an initial PLGIT/I-Class Shares purchase of $50,000 or more. Additional purchases may be made in an amount of $5,000 or greater.

PLGIT/ARM is a money market type portfolio, which provides a convenient method of pooling proceeds from tax-exempt bond issues for temporary investment. Individually customized investment accounts are also available. PLGIT/ARM is designed to assist participants in the investment of tax-exempt bond proceeds in compliance with the arbitrage requirements of the Internal Revenue Code.
PLGIT/SAM consists of an individual portfolio or portfolios of fixed-rate and longer-term investments selected in a manner consistent with applicable municipal codes and the participant's investment policy. Investments in a Participant's PLGIT/SAM Program individual portfolio account are direct investments of the Participant, not assets of the Trust or under the control of the Board of Trustees.
The PLGIT and PLGIT/ARM portfolios carry an AAAm rating by Standard & Poor's. Standard & Poor's fund ratings are based on analysis of credit quality, market price exposure and management. According to S&P's rating criteria, the AAAm rating signifies excellent safety of invested principal and superior capacity to maintain a $1.00 per share net asset value. However it should be understood that the rating is not a "market" rating nor a recommendation to buy, hold or sell the securities.
Other Programs Offered by PLGIT
PLGIT Credit Card Acceptance Program - PLGIT has partnered with Interware Development Company (IDC) and Global Payments Inc. to offer a comprehensive program to accept electronic payments with credit and debit cards by your municipality. This merchant services program gives participating entities the ability to accept credit cards for fees, fines, permits, taxes, etc. The participant can elect to pass the convenience fee to the customer or absorb the processing fees. Funds are available in the participant's PLGIT account the next business day.
Procurement Card (P-Card) Program - The P-Card looks and operates like a credit card but does not carry a revolving line of credit. Using a P-Card to make purchases eliminates the typical requisition, purchasing, receiving and accounts payable processes and other time consuming steps and costs involved in purchases. There is no cost to join the P-Card Program and individual card limits can be set by transaction, vendor or time period, controlling unauthorized purchases and contractor/vendor usage. A cash rebate calculated on the basis of the amount of total annual purchases is available to boroughs which reach the eligibility level.
PLGIT is governed by a Board of Trustees, each of whom is a Pennsylvania local government official or employee elected annually by the Trust's Participants. Trustees represent each of the governing associations. The Trust's Investment Advisor and Administrator is PFM Asset Management LLC; the legal counsel is Saul Ewing LLP; and the auditor is Ernst & Young LLP.
PLGIT has been organized under the authority of the Pennsylvania Intergovernmental Cooperation Act, and is a legal investment for Pennsylvania local governments. To join PLGIT, a borough must enact an ordinance and complete a W-9 and application. A model ordinance is provided by the Trust. To receive more information and current rates, please call your marketing representative at 800-572-1472. More information about PLGIT is available by visiting www.plgit.com.

This information does not represent an offer to sell or a solicitation of an offer to buy or sell any fund or other security. Investors should consider the investment objectives, risks, charges and expenses before investing in any of the Trust's portfolios. This and other information about the Trust's portfolios is available in each portfolio's current Information Statement, which should be read carefully before investing. Copies of these Information Statements may be obtained by calling 800-572-1472 or are available on the Trust's website at www.plgit.com. While the PLGIT and PLGIT/ARM portfolios seek to maintain a stable net asset value of $1.00 per share and the PLGIT/TERM portfolio seeks to achieve a net asset value of $1.00 per share at its stated maturity, it is possible to lose money investing in the Trust. An investment in the Trust is not insured or guaranteed by the Federal Deposit Insurance Corporation or any other government agency. Shares of the Trust's portfolios are distributed by PFM Fund Distributors, Inc., member Financial Industry Regulatory Authority (FINRA) (www.finra.org). PFM Fund Distributors, Inc. is a wholly owned subsidiary of PFM Asset Management LLC. Member SIPC.
A description of the PLGIT CD Purchase Program is contained in the PLGIT Information Statement. The Information Statement contains important information and should be read carefully before investing. Participants may purchase Certificates of Deposit through the PLGIT CD Purchase Program only by executing an investment advisory agreement with the Program's Investment Advisor, PFM Asset Management LLC.
SMPLGIT, PLGIT-Class Shares, PLGIT/PLUS-Class Shares, PLGIT/I-Class Shares, PLGIT/TERM, PLGIT-CD, PLGIT/ARM, PLGIT/SAM, and PLGIT-CAP are service marks of the Pennsylvania Local Government Investment Trust.
The Pennsylvania Powercard Program (the "Program") offers a Procurement Card (a "P-Card"), issued by Harris Bank, N.A., and marketed by PFM Financial Services LLC. PLGIT is a Program sponsor and the Program is marketed to PLGIT Participants. PLGIT receives no compensation for its sponsorship and the Trust is indemnified against any liabilities or costs relating to the Program.