Emporium Borough Manager Elected to Statewide Leadership Role
July 1st, 2019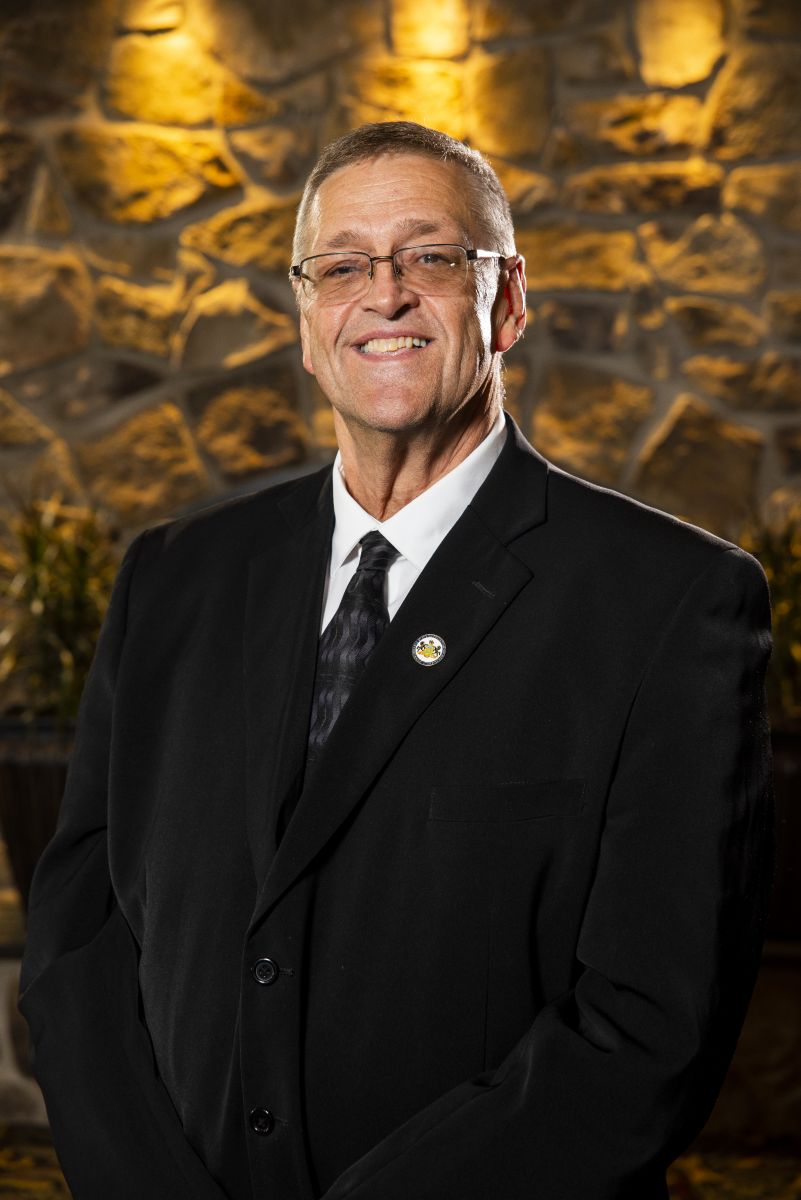 Emporium Borough, Cameron County, Borough Manager Don "Stretch" Reed has been elected to serve as Second Vice President of the Pennsylvania State Association of Boroughs (PSAB) effective July 1. He will serve one year each as Second and First Vice President of the Association before becoming its President in 2022.

Reed is only one of seven managers to be elected President of the Association in its 109 year history. As a manager, he brings a unique perspective in the areas of budgeting, finance, grant writing, and administration, among other areas.

Since 2012, Reed has served on the PSAB Board of Directors, the Association's governing body. He is also a member of the Annual Conference Committee and Resolutions and Policy Steering Committee, which puts forth recommendations for legislative priorities. In 2012, he received his Certified Borough Officials (CBO) designation, which is a voluntary professional development achievement program.

Reed has received many accolades during his tenure. He is the recipient of the Cecil K. Leberknight and Thomas F. Chrostwaite Service awards. He was also recognized with the A.C. Scales Award which honors outstanding service to PSAB. He has been a panelist on Inside Pennsylvania Boroughs, PSAB's television program which airs on PCN. He has also served as a presenter at PSAB's annual conferences.

In his community, Reed is a leader at the McWaPEC County Boroughs Association. The CBA represents boroughs in McKean, Warren, Potter, Elk, and Cameron counties. He is also the chairperson of the Mid-Cameron Authority, and previously served as President of the Emporium/Cameron County Chamber of Commerce. Stretch and his wife, Kim, have been married for 42 years. Their son, Justin and his wife, Viki, reside in Missouri.

Reed previously served on Emporium Borough Council from 1997 to 2007 and served as both President and Vice President. He also chaired the Finance, Personnel, and Streets and Sanitation Committees.

"Don's depth of experience in local government and his understanding of the issues facing local governments will enable him to help advance some of the most critical issues facing our boroughs," said Chris Cap, PSAB Executive Director.

Rounding out the PSAB leadership team are Thomas C. Gramling, Sr., of Westmont Borough, Cambria County, who is the President; Edward A. Child of Trumbauersville Borough, Bucks County, who is the 1st Vice President; and Carl Cox, of Knoxville Borough, Tioga County, who is the Immediate Past President. Chris Cap, PSAB's Executive Director, also serves as the Secretary/Treasurer.