Blossburg Borough Celebrates 150th Anniversary
October 20th, 2021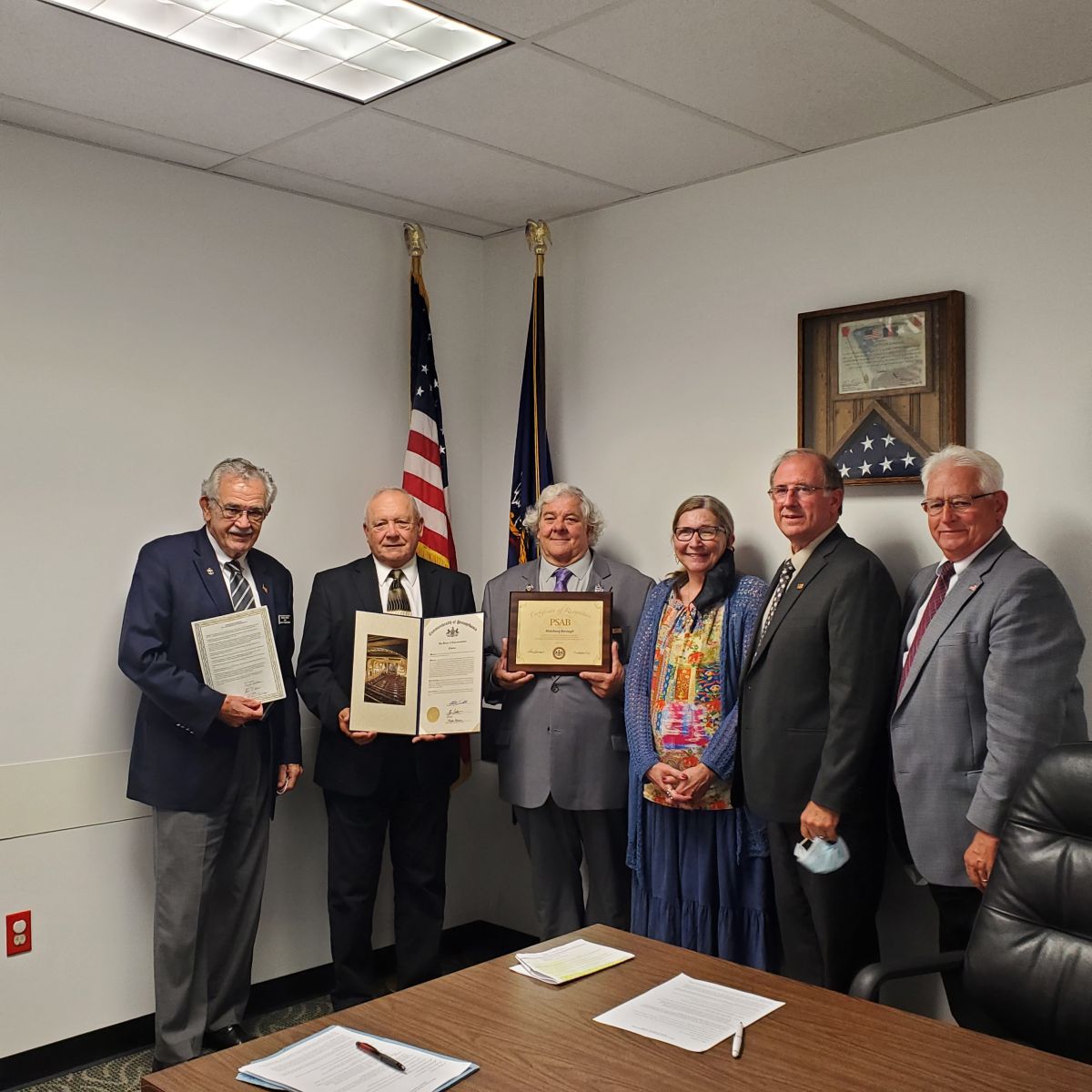 Blossburg Borough, Tioga County, recently celebrated its 150th Anniversary. The borough was incorporatedon Aug. 29, 1871. The PA State Association of Boroughs recognized the borough on the milestone.

Pictured from left are:Tioga County Commissioner Roger Bunn; Blossburg Council Member James Rakoski; PSAB Immediate Past President Carl Cox; and aid from State Rep. Clint Owlett's Office; County Commissioner Mark Hamilton; and Commissioner Erick Coolidge.

Blossburg's roots date back to 1792 when immigrants building the Williamson Road from Williamsport to Painted Post, N.Y., discovered coal within what is now Blossburg. In 1801, Aaron Bloss moved to Tioga County and the following year settled at the area known as "Peter's Camp." He was Blossburg's first settler. Between 1818 and 1820, Bloss changed the name of Peter's Camp to Blossburg.