Waterford's George Washington Gets 'Facelift'
October 5th, 2022
In honor of the centennial of the George Washington statue in Waterford Borough, Erie County, the park bearing his name is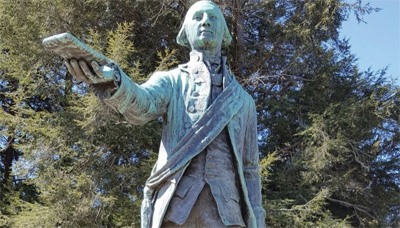 getting an update.
According to Fort LeBoeuf Historical Society website, the areas needing the most attention are removal of overgrown bushes and cement planters that no longer drain properly, fixing or adding lighting, and trimming (and possibly removing) trees.
The historical society planned to add a lecture area for future education programming, a trail connecting the park to the group's 18th-century garden, and native Pennsylvania flora that will provide colors in every season.
The spruced-up park was rededicated Aug. 27.
Washington Park was constructed, in part, to honor the visit of George Washington to the French Fort LeBoeuf.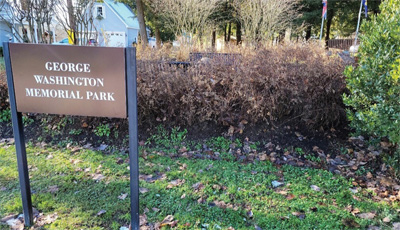 On Dec. 11, 1753, Washington, then a major in the British Army, came to the fort to inform the French they were trespassing on British soil. They refused to withdraw. But, in 1759, during the French and Indian War, the French evacuated and burned Fort LeBoeuf.
The British took possession and built a new fort, which was destroyed in 1763. A third fort flying the American flag was built in 1794, followed two years later by construction of the Block House, which was used over the years as a prison, store house, post office, hotel, and residence. It burned March 21, 1868.
In 1922, Waterford honored Washington's visit with a $13,000 statue that was placed in the center of the town and depicted the famous American as a young man.
In 1945 the statue was moved from its original site by the PA Historical Commission onto the Fort LeBoeuf Chapter Washington Memorial Lot.
For more information about Fort Leboeuf Historical Society, visit
fortleboeufhistory.com
.