Fleetwood Borough Celebrates Sesquicentennial: 150 Years of History
August 22nd, 2023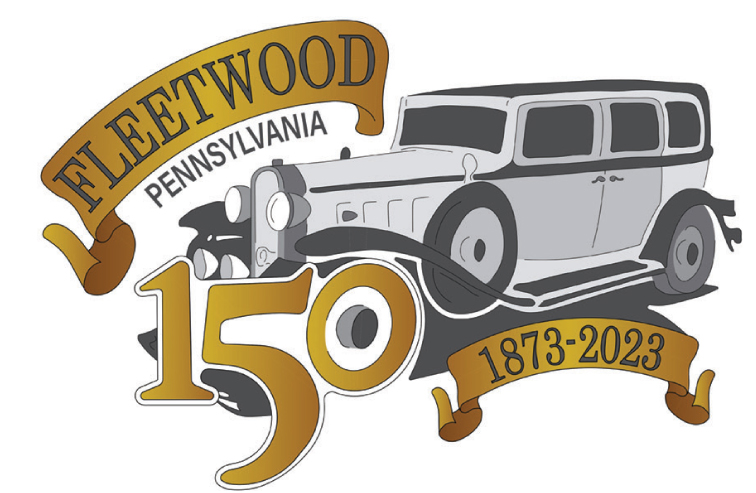 Fleetwood, also known as "Schlegelschteddel" in Pennsylvania Dutch, is in central Berks County just off Route 222. Currently the borough is home to over 4,000 people.
Incorporated as a borough in 1873, Fleetwood was originally known as "Coxtown". The name Fleetwood was chosen in honor of a resort town in England. In 1909, the Fleetwood Metal Body company was established. The company produced luxury bodies for many different car brands, such as Cadillac, Lincoln, Mercedes-Benz, RollsRoyce, and more.
Many prominent figures, both within the U.S. and out, owned Fleetwood-bodied cars. Although the company was eventually purchased and integrated into General Motors, the name "Fleetwood" lived on in the eponymous Cadillac model for decades. Today, the original buildings that once produced these beautiful automobile bodies are in the process of being restored and renovated into residential apartments.
The first hotel, called the Blue Hotel, (or Green Hotel, depending on what color it was painted at the time), was built in 1798 at the corner of what is now Main and Franklin Streets. The name was later changed to The Fleetwood House until it was later razed for the building of the Hotel Fleetwood which still stands at the site as the headquarters for Concern, Inc.
In 1991, the Fleetwood Area Historical Society was formed. The society serves as an archive for the community, preserving the borough's history. The history of Fleetwood's art, politics, sports, and more can be found both on the society's website and in their museum located in the heart of the borough.
With a good school system, a beautiful community park and swimming pool, a well-run government, Fleetwood is considered a great place to live.
For more information on Fleetwood, or to learn more about the 150th anniversary celebrations, (and they have a lot going on!), please visit
www.fleetwoodboro.com
, or the Historical Society at
www.fleetwoodpa.org
.