Hanover Borough: More Than Just Snacks
September 28th, 2023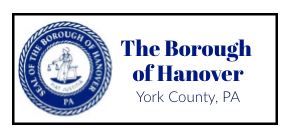 The borough of Hanover is approximately 20 miles southwest from the city of York, 50 miles northwest of Baltimore, and a mere 5 miles north of the Mason-Dixon line.
The town was laid out by Richard M'Calister in 1763, and in 1815 was officially incorporated as the Borough of Hanover. Hanover is at the crossroads of heritage and history in this bucolic community in southwestern York County of the Commonwealth.
While most of the snacks found in your pantry might possibly had been created in Hanover, the area is also well-known for its place in history. "Hanover's storied past and legendary colonial and Civil War history provide the foundation for discovering and honoring those who have come before – from the sturdy German roots to tales from the Battle of Hanover," states
visitpa.com
.
The town was named for a German city called "Hannover," in honor of the British from the House of Hannover, a European royal house of German origin that ruled Hanover, Great Britain, and Ireland at various times during the 17th to 20th centuries. Today, the borough is a bustling hub of industry, arts, food, craft beer and entrepreneurial spirit. There are many things to do when you visit the area. Three miles from the borough, you will find Codorus State Park, which provides beautiful scenery, swimming, and canoeing.
The Hanover Area Historical Society, whose mission statement is: "To preserve, protect and promote the historical story of the Hanover area," the society also offers lawn concerts, tours of the grand Warehime-Myers Mansion, and other events throughout the year (
hahs.us
).
The Hanover Fire Museum holds interesting exhibits of early leather bucket brigades, horse drawn carts and pumps, plus more modern equipment (
hanoverfire museum.com
).
Let's go back to snacks. Fondly referred to as "Snack Town," taking one of the factory tours is sure to delight all members of your family. Stated in an article on npr. org, "over the past century, no fewer than four snack food companies have been established in Hanover, including Utz Quality Foods, which has achieved a following among potato chip aficionados; and Snyder's of Hanover, which in 2016 was the country's bestselling pretzel brand bringing in more than $216 million annually. Despite the acquisition of Snyder's by Campbell Soup Co. in 2018, these companies, along with two others, Revonah Pretzels and Wege of Hanover Pretzels, still call Hanover 'home'." Visit
tripadvisor/hanoverfactorytours.com
for more information.
The borough was designated as an official Keystone Main Street in 2014. Working with community members, businesses, and organizations, revitalizing the downtown area is still an on-going priority for the borough.
As the Hanover Borough website proudly states: "Hanover Borough is committed to its people. Hanover remains a safe and happy community celebrating the past, present, and future."