Cochranton Borough CARES Program Bolsters Revitalization Efforts
December 15th, 2020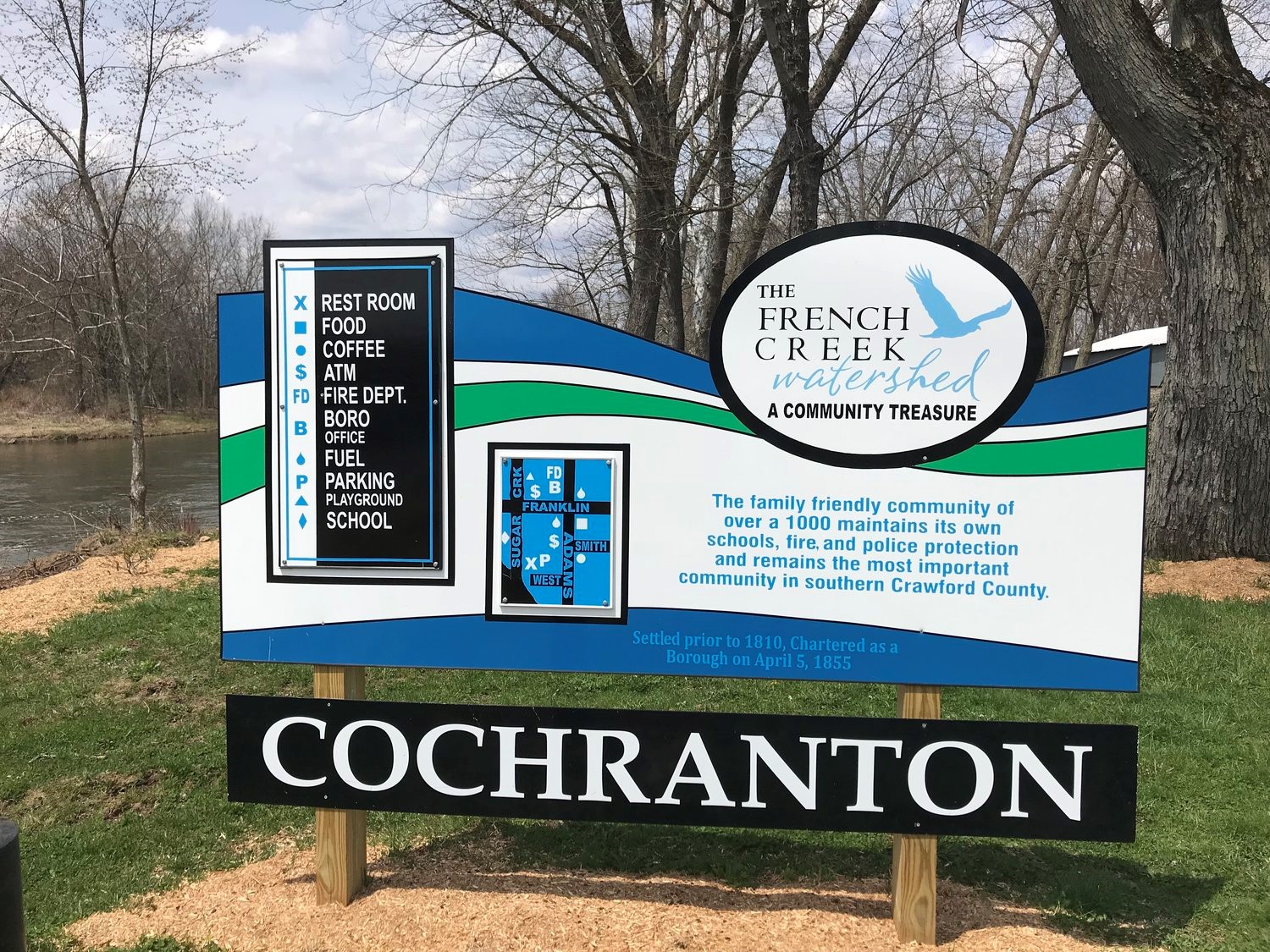 Cochranton Borough, Crawford County, "cares" about the community and it shows.

Through the Cochranton Area Redevelopment Effort (CARE), a non-profit organization that fosters a range of improvements, the borough has seen a number of revitalization initiatives.
The group, which formed in 2011, has focused its efforts on community planning, beautification, enhanced medical services, senior housing, historic preservation, and the arts.

Within these broad categories, projects have been started, completed, or are ongoing.
The transformation of the former W.L. Dunn Construction building into a multi-purpose facility was completed through a collaboration between the Economic Progress Alliance of Crawford County and CARE. It houses a Federal Credit Union, the Cochranton Family Practice, and the Cochranton Community Pharmacy, with space for additional businesses.

In the fall of 2016, CARE ran a capital campaign to raise $56,000 to update playground equipment at a Lions Park. By the next summer, the 70-year-old structures were replaced. Phase three included a proposed rain garden with engraved pavers honoring local community members.

The Creek Town Program, which includes local municipalities and non-profits, has leveraged one of the area's greatest assets, French Creek, to create positive, sustainable economic growth.

CARE, specifically, has championed a creek access point for kayaks and canoes, as well as sponsoring the French Creek Heritage Event and hosting the French Creek Poker Paddle.
Other CARE achievements include:
adding new welcome signs,

recognizing both old and new businesses in the borough;

arranging for the planting of trees along the main street, and

partnering with Hudson Co. to build affordable senior housing.
Most recently, the organization worked to raise funds to expand the Greenways Trail in and around Cochranton; coordinate with the Cochranton Fair Board for renovations at the fairgrounds; and equip the greenhouse at a senior housing facility.

A 39 unit apartment complex is also being planned for senior residents.

For more about CARES and the borough, visit www.cochrantoncare.org.