Norristown Breaks Ground on Municipal Hall Renovations
May 25th, 2021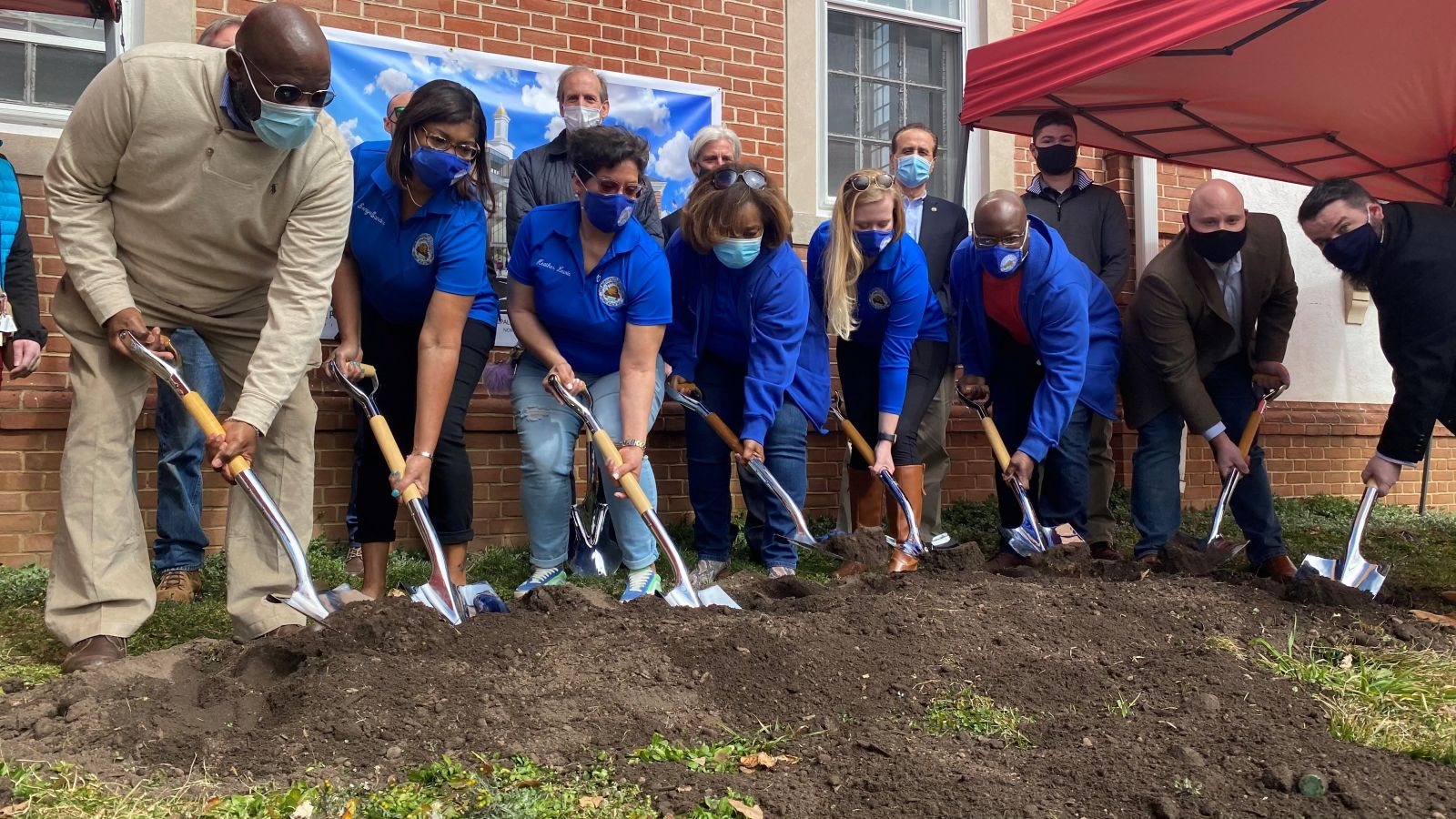 The home of the Municipality of Norristown, Montgomery County, is getting a $13-plus million facelift. The project, funded with a bond, started in March and will be completed in late 2022.This major capital improvement project will renovate and add to the town's 50-year-old Municipal Hall.

Not only does will the project provide a safe and efficient work space, but it also enhances the customer service experience for residents, business owners, contractors, and anyone else conducting business at Municipal Hall, according to Kevin Tusin, Norristown public information officer.

The council and staff were also committed to making this project as green as possible.
During the renovation, the building footprint will be expanded from 36,664 to 45,214 square feet. Norristown Municipal Hall houses council chambers and the offices of administration, finance, Norristown Fire Department, Norristown Police Department, planning and municipal development, and building/code enforcement.

The changes to the building involves cutting down the size of council chambers from a two-story room to a one-story one, infilling the space for more offices on the second floor. The building's attic will be converted from a storage space to office space. The police department will also move out of the basement.

Some of the project's highlights include:
A one-story masonry and concrete addition for the renovated police facility;

Renovation of existing basement level into long-term storage and mechanical space;

Complete renovation of existing first and second floors of the Municipal Hall, including a public police lobby, administrative offices, and a shrunken council chambers; and

Excavation, regrading, and reconfiguration of parking and its lighting, stormwater management, plantings, curbs, paving, pavers, walks, and site furniture.
To view the groundbreaking and learn more about the project, click here.