PA Borough Councils Association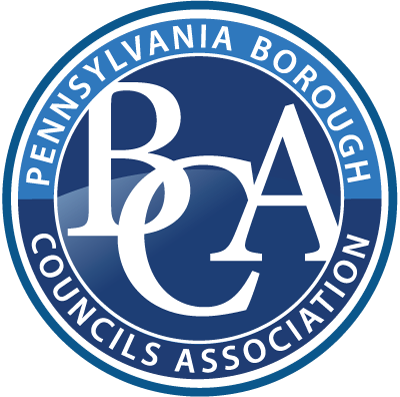 Welcome to the PA Borough Councils Association
Empowering our communities' elected leaders

The PA Borough Councils Association (BCA) provides professional advice, support, and training to borough leaders. The BCA encourages member-to-member networking and mentorship. Together, the BCA provides a unified voice on issues of important in Harrisburg.

In an effort to assist council members in developing skills, the BCA invests in members by:
Facilitating communication between borough communities and leaders

Publishing a biannual newsletter to help members stay connected to recent court decisions, municipal regulations, and important training

Hosting free webinars designed to help council members with official duties

Providing non-legal research and technical assistance

Sponsoring relevant and emerging speakers and topics at PSAB annual and fall conferences

Honoring deserving colleagues with the Outstanding Council Member of the Year Award
If your borough isn't taking advantage of all of its BCA benefits, be sure to learn more. Contact Ed Knittel at 800-232-7722, Ext. 1027 or eknittel@boroughs.org.
2018-2019 BCA Officers
Linda Book, President, Whitehall Borough
Judi Dici, Vice President, Ellwood City Borough
Al Noble, 2nd Vice Preisdent, Girard Borough
Karen Allgeier, Past President, Brookville Borough
Ed Knittel, Secretary

Important News

New!
Chrostwaite Institute, With Support of BCA, Releases Findings of Municipal Management Survey (1/30/19)

Bylaw Revision Committee
Current bylaws
2018 Council Member of the Year Award Honorees


East: James Digwood, Taylor Borough
West: David W. Badger, New Beaver Borough
PSAB, BCA Release Civics Education Video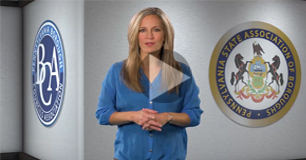 Click here to view video
The Pennsylvania State Association of Boroughs (PSAB) and PA Borough Councils Association (BCA), with the support of the Chrostwaite Institute, released an educational video to help youth and others understand the role of borough government in PA. PSAB distributed the video to schools across PA. To read more, click here.

BCA Newsletter Archive
2019 - Issue 1
2018 - Issue 2
2018 - Issue 1
2017 - Issue 2
2017 - Issue 1
2016 - Issue 3
2016 - Issue 2
2016 - Issue 1
BCA Photo Gallery