Training Schedules and Course Materials


Keystone, the endorsed insurance provider for PSAB, is a proud sponsor of PSAB's
training and professional development opportunities.
PSAB Classroom Training Notice: Many of our previously scheduled 2020 physical classes have been postponed as we have set forth a new safety policy due to COVID-19. Part of this policy is to limit physical meetings, events, and gatherings. All updates to our training schedules will be posted on this webpage.
2020 Webinar Schedule
Online Learning
2020 Classroom Schedule
PMPEI Classes (Zoning, Subdivision, Planning)
Newly Elected Municipal Officials Boot Camp
PA Municipal Legal Update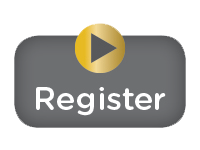 Access Online Classroom Materials

(Password Required)


These materials are accessible to paid registrants who attended the classroom training sessions below.

Managing A Professional Police Department

Municipal Budgeting & Finance

Municipal Police Supervision & Oversight

Newly Elected Municipal Officials Boot Camp

Police Civil Service Procedures

Public Works Management

Writing Effective Grant Proposals

Your Role as a Municipal Secretary & Administrator


Contact the Training & Professional Development Department
Josh Ehrman, Director of Education & Training
800-232-7722, Ext. 1041 or jehrman@boroughs.org

Terri Dickow, Assistant Director of Education
800-232-7722, Ext. 1042 or tdickow@boroughs.org

Ed Knittel, Deputy Executive Director
800-232-7722, Ext. 1027 or eknittel@boroughs.org